If you are looking for an affordable virtual reality glasses that actually work, TUTUMU 3D Virtual Reality Glasses Headset is an OK choice for the price. There are definitely better choices out there for the price, but you won't go wrong by buying this particular model either.
Design
TUTUMU 3D Virtual Reality Glasses Headset presents us with a simple, easy to use design. Its sleek outer finish is an incredible sight for those who are keen on details. It's comes with high-quality lenses with a decent field of view. They reduce any form of glare on objects, preventing visual fatigue. At first sight, this VR headset looks just like your ordinary smartphone headset should look.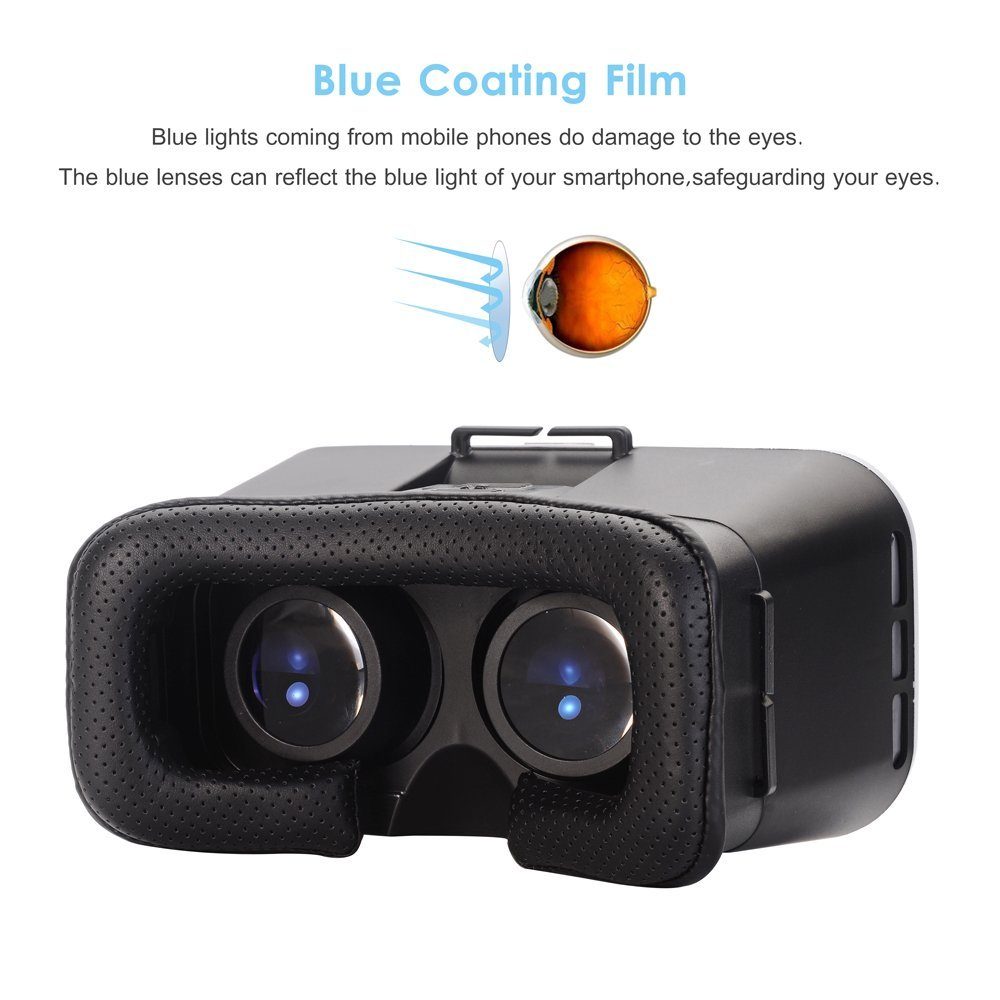 Features
TUTUMU 3D Virtual Reality Glasses Headset features HD Blu-ray sheet to present stunning visual effects, with a field of view spanning over 100°. With the help of fully multicoated resin lenses, it achieves high color fidelity while removing aberrations and blurry outlines of images. It fits a wide array of users.
If you wear eyeglasses, you'll be able to use TUTUMU 3D Virtual Reality Glasses Headset without them. It allows all those with up to 400degrees myopia to use it with no hassle. You'll also like that it uses buttons for adjusting focal and object distance.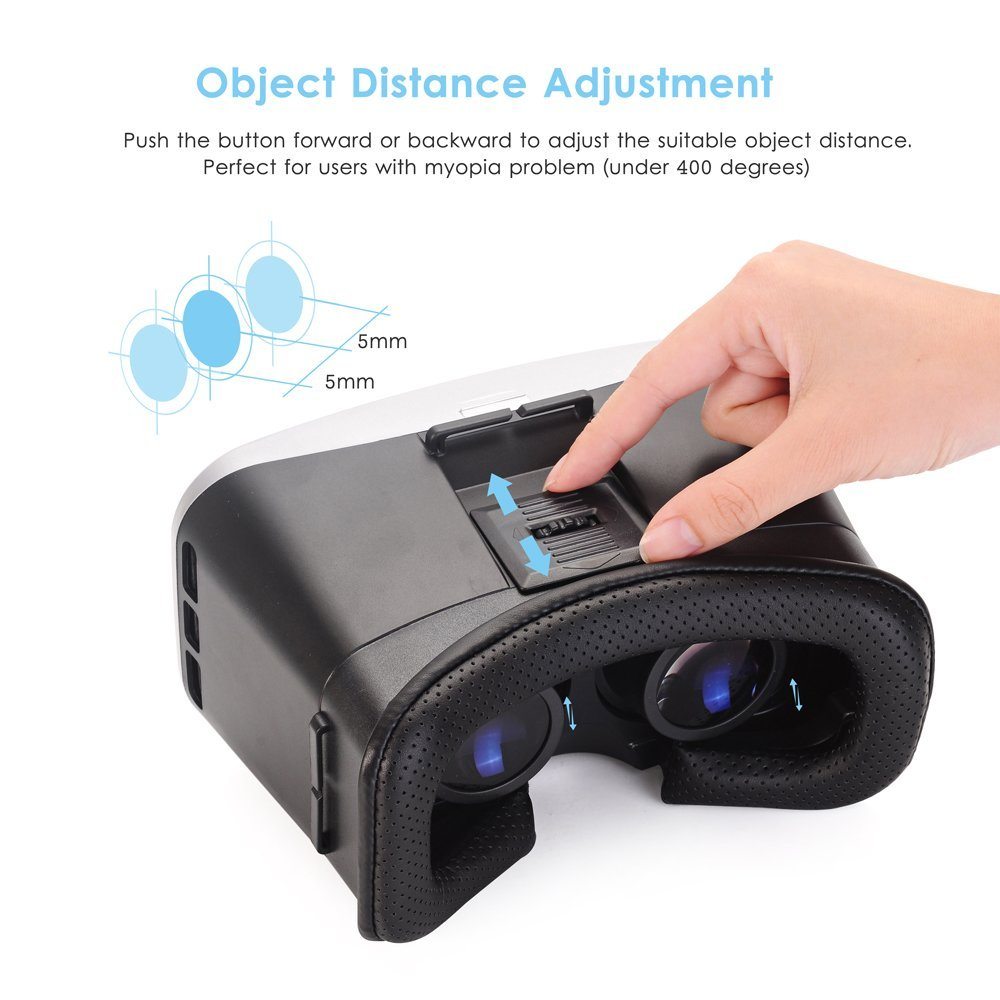 The Bluetooth controller in itself is an added value, as not every VR headset comes with it. TUTUMU 3D Virtual Reality Glasses Headset gives you total control when playing games in full HD. You'll love that it does not need a dedicated game room since you can easily manipulate the buttons from a standing or seated position.
Still, it does not have surrogate hands for the virtual world. You can't interact with objects in the virtual reality setting. After all, that would be too much to expect from a cheap headset like TUTUMU.
Compatibility
If your phone screen is between 4.0-6.0 inches, equipped with any of the Android, iOS or Microsoft operating systems, it will work just fine with TUTUMU 3D Virtual Reality Glasses Headset. You get to choose from over 300 applications with dream worlds created by developers on Apple and Google App Stores.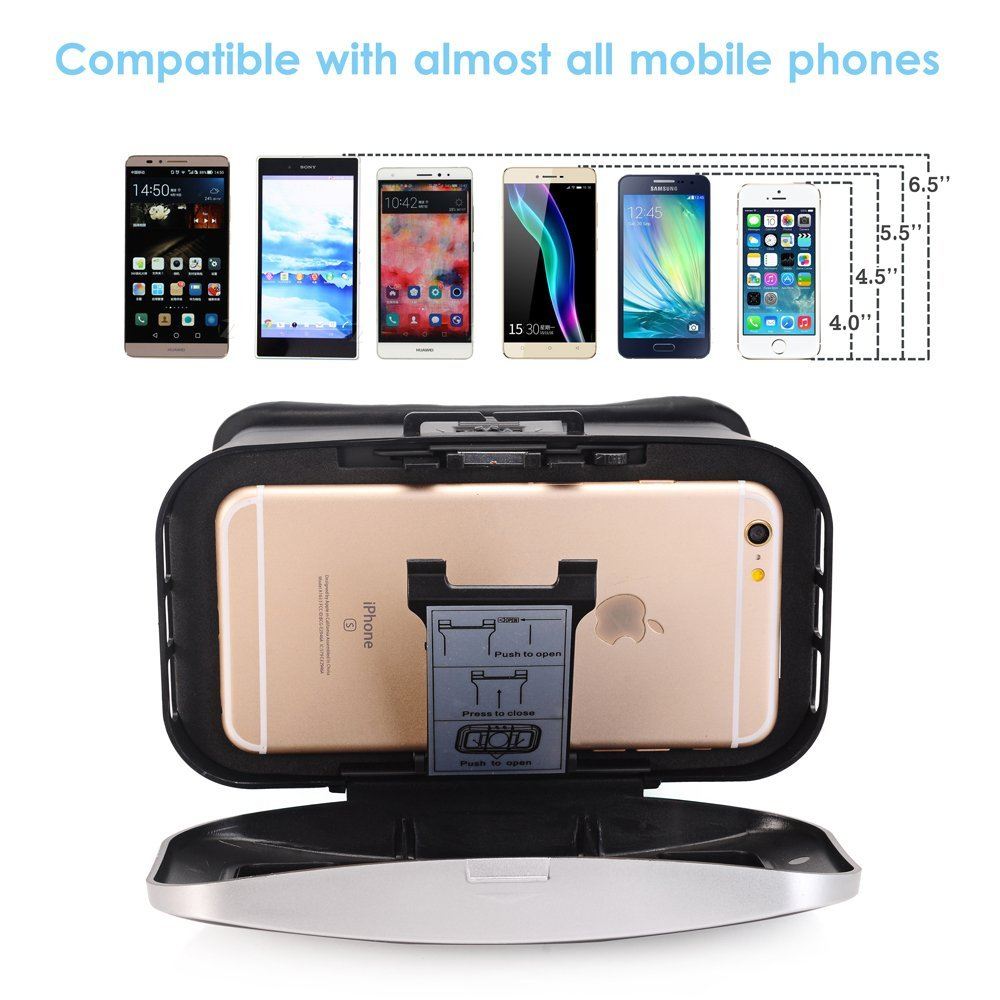 Comfort
TUTUMU 3D Virtual Reality Glasses Headset is designed with balance in mind, exerting very little pressure around the eyes. Adjustable leather headband will fit any head size. It is hypoallergenic to prevent any reaction when in contact with your skin. It also has a sturdy phone clip to keep it from falling off in the middle of using it.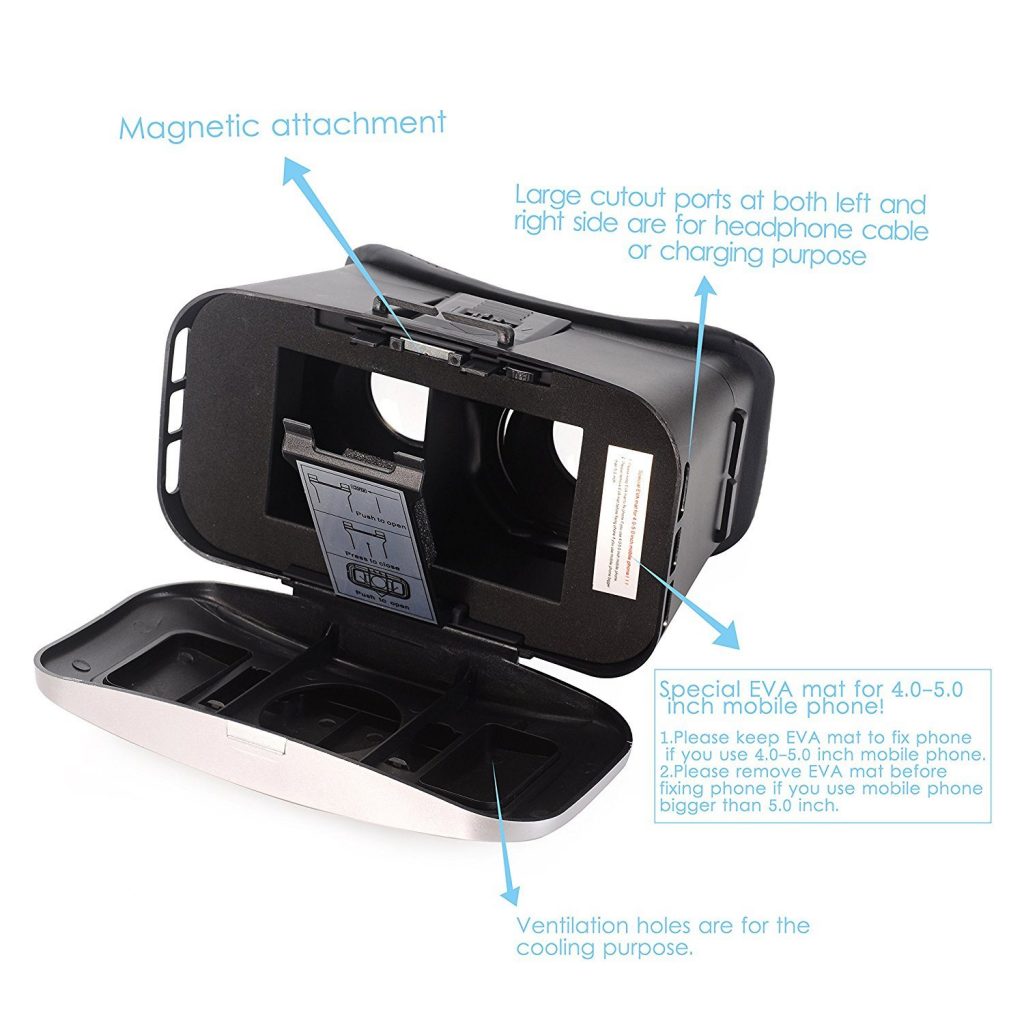 Many phones emit heat, which may be problematic when using VR glasses. TUTUMU 3D Virtual Reality Glasses Headset was designed with dozens of holes. These provide ample airflow between the phone and the headset, diverting all the excess heat. Last, but not least, it has audio ports to insert headphones for that lovely audio surround sound.
However, some users report overheating, mild discomfort and phones not sitting firmly enough inside the casing. This is definitely a concern to be aware of.