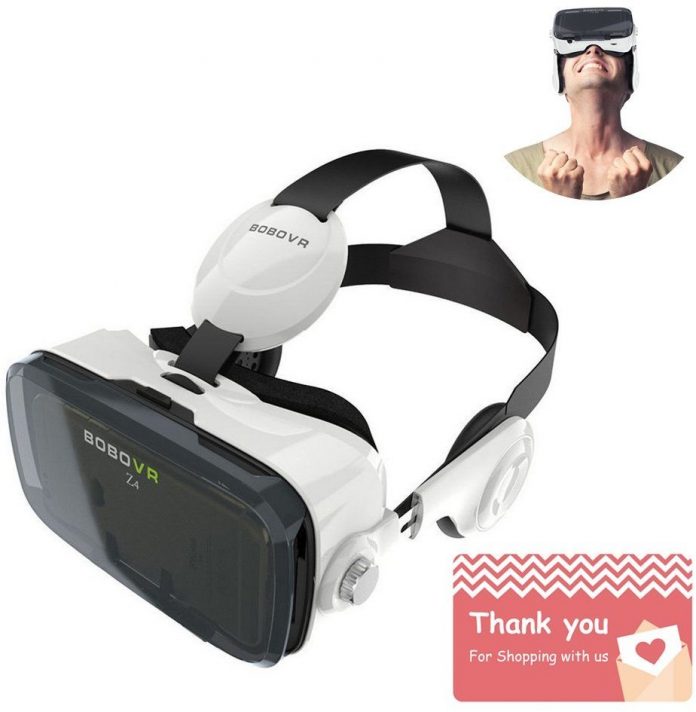 Are you looking for that immersive experience from a virtual reality headset? With SIMMPER 3D VR headset glasses, you can't go wrong. It lets you visit all the places you've always wanted, play games, make calls, and watch high definition videos. It's adorned with all the functional features you would expect from a piece of hardware like this.
Features
SIMMPER 3D VR headset glasses are laid with top notch Japanese lenses. They provide a 120-degree viewing field at a 35mm focal distance. This offers the optimal way for VR immersion.
Better yet, the focal and pupil distances are adjustable. It helps customize your view by allowing people with 0-400 degrees hyperopia and 0-800 degrees myopia to change their imaging settings. There's no need for glasses with this headset.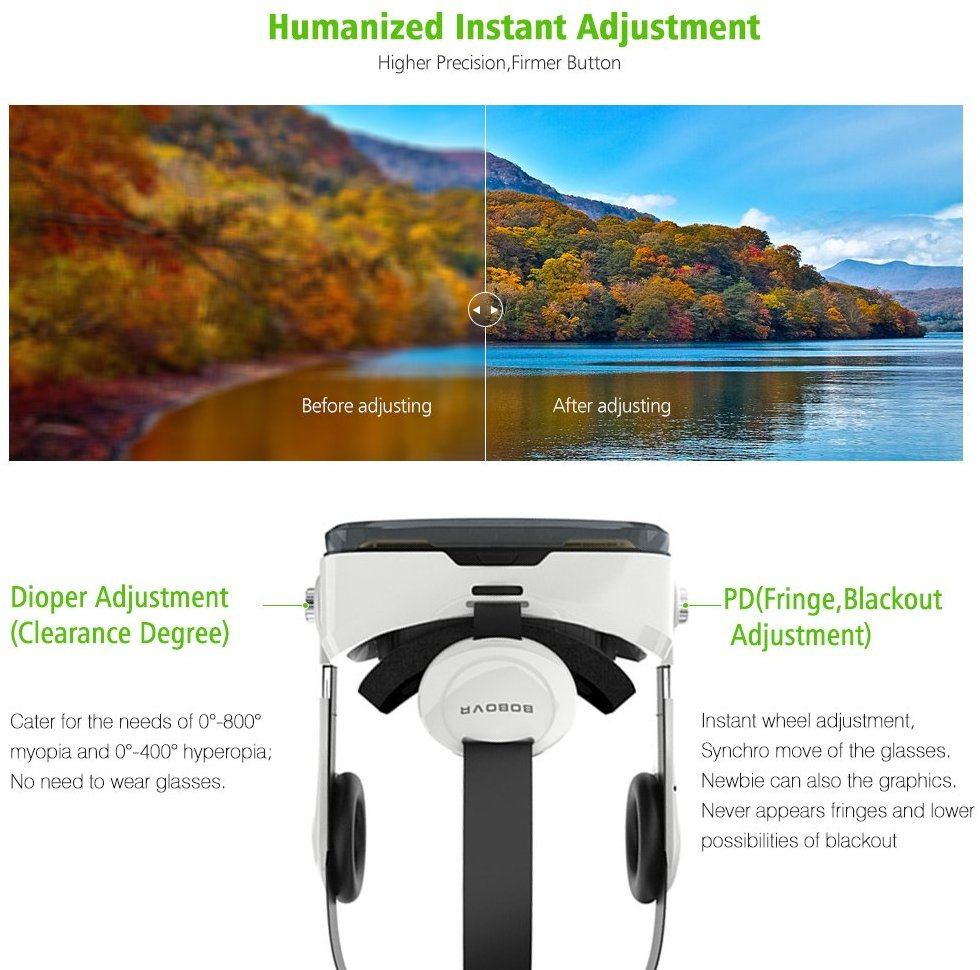 Compatibility
To use it, you'll just need to place your smartphone in it. SIMMPER 3D VR headset glasses are compatible with Android, iOS, and PC phone series. It is easy to set up, and there are plenty of VR apps out there to try on your phone. Google Apps are probably your best bet to start with.
The model comes with headphones, which is a huge plus. Your videos, visits to nature, gaming, and other outdoor activities will always be replete with the appropriate background sounds. The headphones boast a clean treble with a rich bass. The audio experience is nothing like you have had with other VR headsets in its class. Not to mention, it comes with all the right buttons where you get to control the volume, play, and pause movies.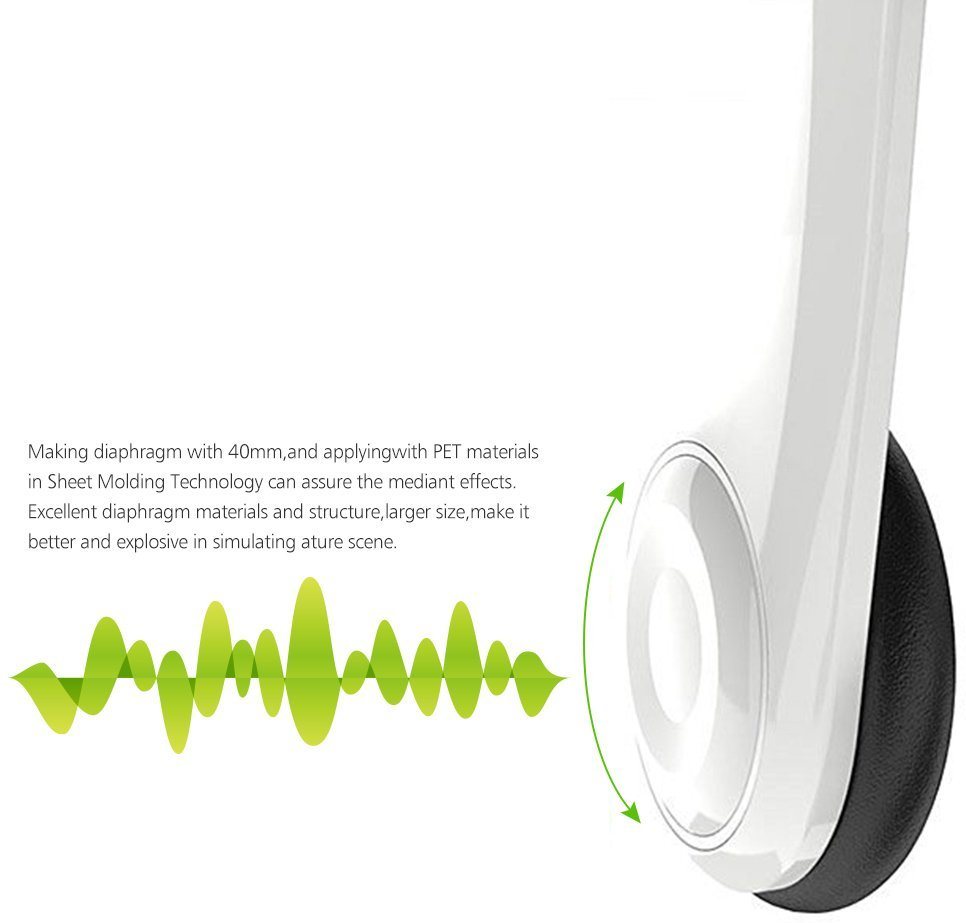 Comfort
Wearing this device is a walk in the park. The adjustable straps are a remedy to prevent any pressing on your skin or around your eyes. It will fit your head and won't bother you no matter whether you are standing, walking, or are seated. With adjustable interpupillary distance, you'll never have to see figures as two separate entities through your eyes.
The comfortable design of SIMMPER 3D VR headset glasses has lot to do with is light weight. You can have it on for hours without any added strain on the head or the eyes. It has ventilations for the face and phone to prevent sweating or overheating of the phone. This measure preserves its life as it maintains the proper working condition. You can expect it to last long and still feel as good as new.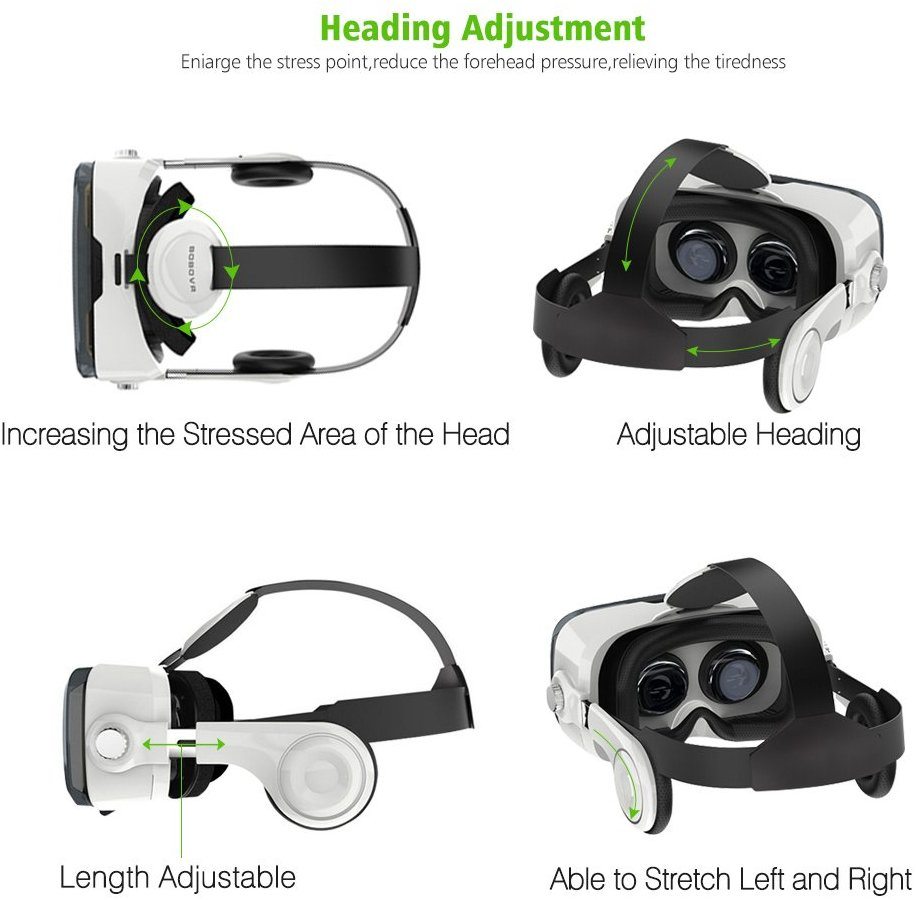 Price
This is not one of those VR headsets where you have to dig deep into your pockets to acquire it. In fact, the price is so attractive that it has become a popular buy among VR enthusiasts today. However, it does not have touch-enabled controllers where you can shake hands or walk in your virtual world.
SIMMPER 3D VR headset glasses are definitely good bang for the buck. Get yours today and immerse yourself in 3D VR.