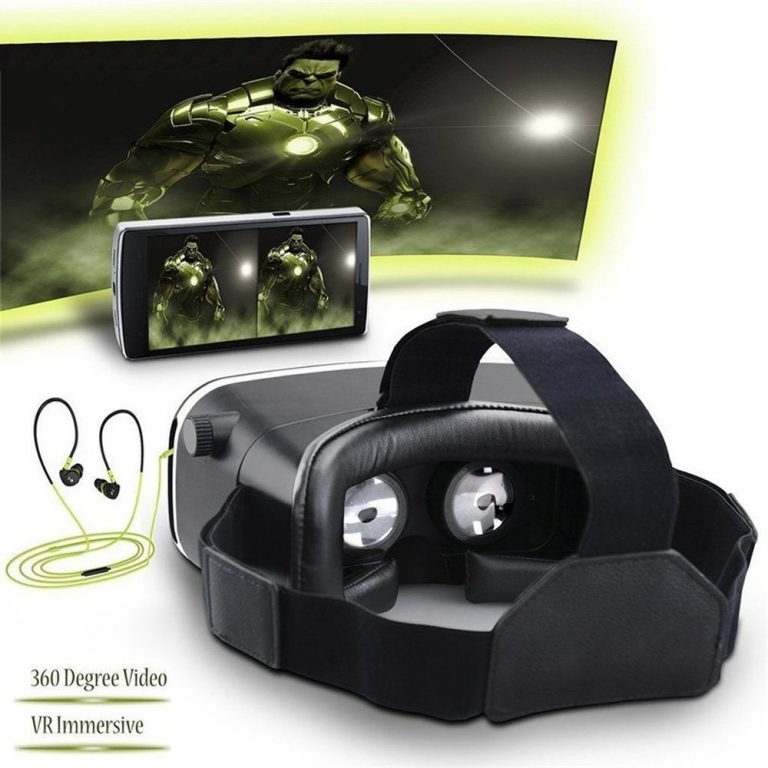 Today, virtual reality headsets are the hot topic everyone talks about. Remember when Google Cardboard and Samsung Gear VR created a buzz for everyone? You can, and what happened? Retail stores are packed with different VR Headsets you can buy to immerse yourself into your Smartphone while playing games or watching movies.
Compared to the Gear VR that has ample expensive features, you do get secondary market models such as the VR Shinecon Mogoo 3D VR Headset. However, one cannot compare it to the luxurious models. But as you will see in our review, it works pretty well for the price.
How Impressive are Shinecon Mogoo 3D VR Headset Glasses?
The Shinecon Mogoo 3D VR Headset is impressive for an entry-level headset. With the sturdy build, it holds the current generation of devices such as Nexus 5 or Note 4 and works without a flaw. However, with that in mind is this device suitable for your needs? Let us dig deeper and find out.
Comfortable Design
The headset has soft padding running on the sides of the headset. This makes the device very comfortable to wear. The elastic band supplied with this model does not apply much pressure to your face or head. On both sides of the visor, you will find open ports to plug-in your mobile devices' power cord.
There are three adjustable straps to help prevent pressure on the bridge of your nose making for a comfortable fit. The front cover magnet is detachable. The headset weighs about 1.1 pounds and you need a mobile device to power it. The recommended phone screen size to use with the Shinecon Mogoo 3D VR Headset is 3.5 – 6.0 inches.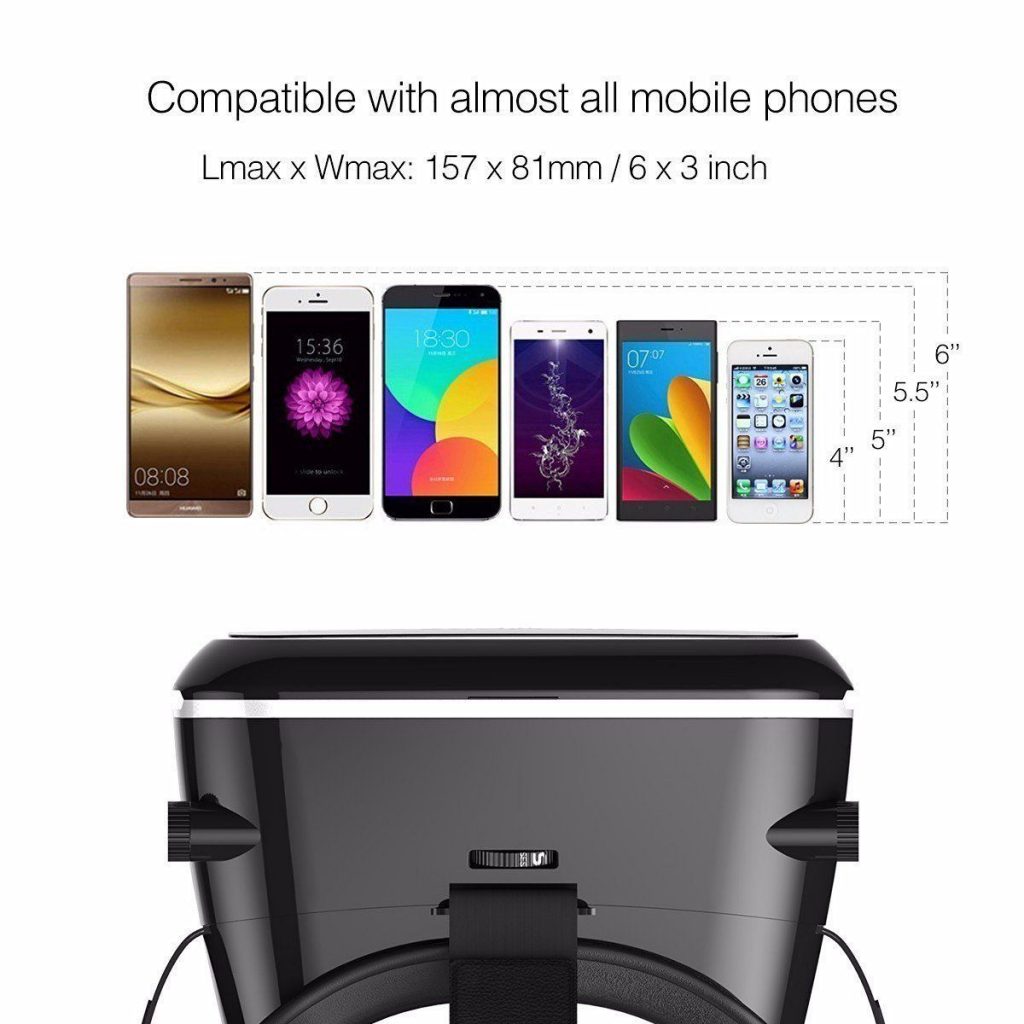 Further, do not expect to find built-in speakers, as it does not have one. You can solve this problem by connecting your headphones to your phone for the best results. The Mogoo 3D virtual reality headset has no built-in action buttons or screen tap buttons. You do not get a game controller included.
Visual Use
There are two types of visual adjustments you can use.
The wheel on top of the device that modifies the pupil distance adjustment to line up images perfectly. For object distance adjustments, there are two knobs found on both sides of the Shinecon Mogoo 3D VR Headset. What it does is increase or decrease the distance of your phone's screen, allowing you to view the screen better.
Shinecon Mogoo 3D VR Headset compensates for nearsightedness (Myopia) up to 6°. If you have a higher number than that, it's best to use contact lenses, as glasses do not sit well inside the headset.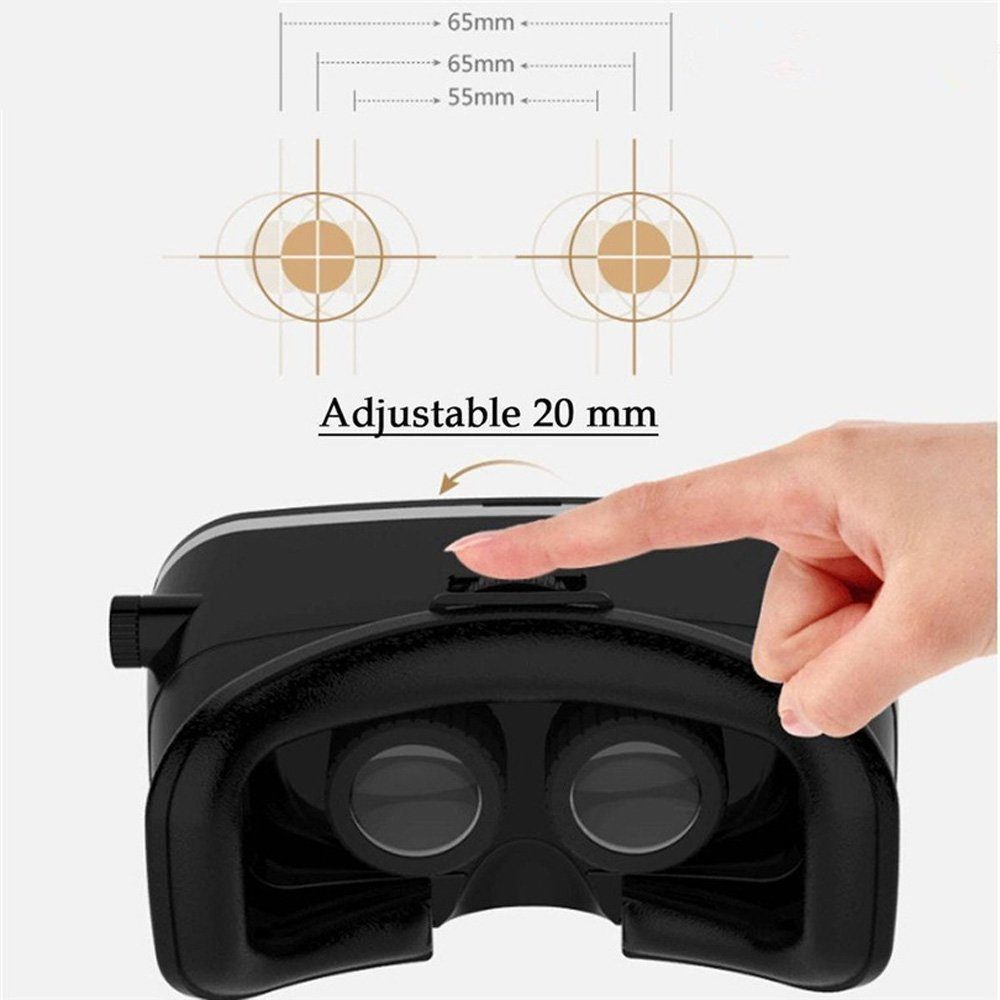 Do you get apps with this device?
Included with your purchase are the virtual reality headset, head strap, cleaning cloth, adjusting shim, and a user manual. There have been complaints about manuals being in Chinese, but it is not difficult to figure out how to set up the device on your own.
Shinecon Mogoo 3D VR Headset does not have any sensors and you need to rely on your phone for movement.
You receive two QR codes with your device. The first one directs you to the Shinecon website. The other one directs you to a website where you can download the app for your headset. You will be able to adjust the object and pupil distance once you have the app available on your phone.
After that, you can go to Google Play Store and find a slew of interesting VR apps to try.
Features and Specs
The Mogoo 3D VR Headset has an ABS/PC Plastic design
The field of view is 102° with HD magnification of 5.2-fold
Suitable to use with Android and iPhone devices with a 3.5 – 6-inch screen size
The headset is suitable for use if you have a 0-400° Myopia
You receive a head strap, adjusting shim, cleaning cloth and a user manual
Customer Feedback
When it comes to the design of the Shinecon VR Headset Mogoo 3D Glasses, the customers are pleased and found it one of the best on the market. The only negative remark is the instruction manual, written in Chinese. They are pleased with the depth and width options and rated the product with a 5-star rating.
[wp-review id="129″]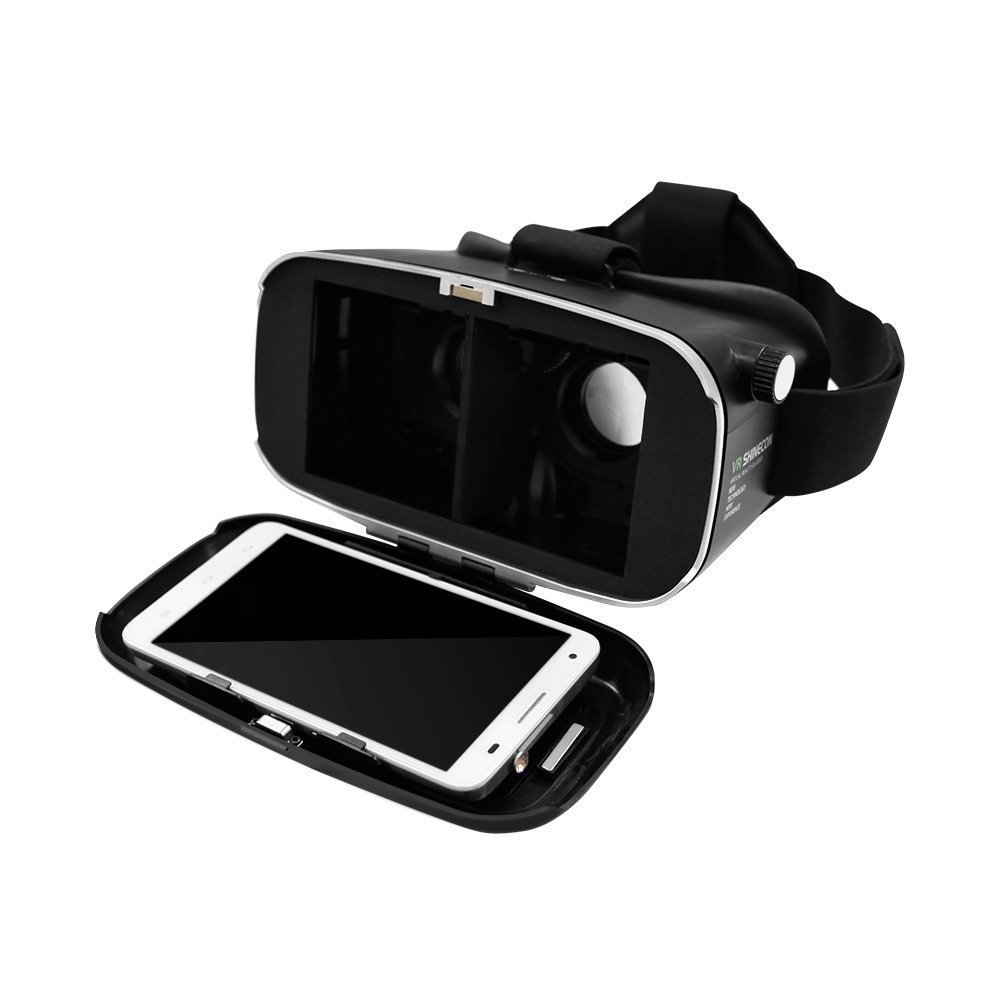 Disclaimer: Any purchase through the links provided in this text earns us a monetary commission.