If you own a high-quality virtual reality headset, it's in your best interest to keep it working in the best condition. A storage case customized for such headsets comes in handy to protect your equipment. Navitech brings us their incredible hard carry bag which is universally designed to accommodate a variety of 3D VR headsets.
Design & Features
It features top-quality construction using poly fiber which is robust and durable. Poly fiber is a mix of natural and synthetic fabric to make a solid case for excellent stability. It maintains a smooth surface which repels moisture and chemicals. This way, you can always be sure that your headset is in a protective case, away from external elements.
The quality of the Navitech bag is very high. It comes with a foam interior to provide a soft padding for your devices. The padding, upon impact, provides enough cushion to protect them from any damage. Navitech bag is optimized to use up to 99% of the space provided. Therefore, if you have a series of products, you'll not be at a loss on what to leave out of the bag.
Comfort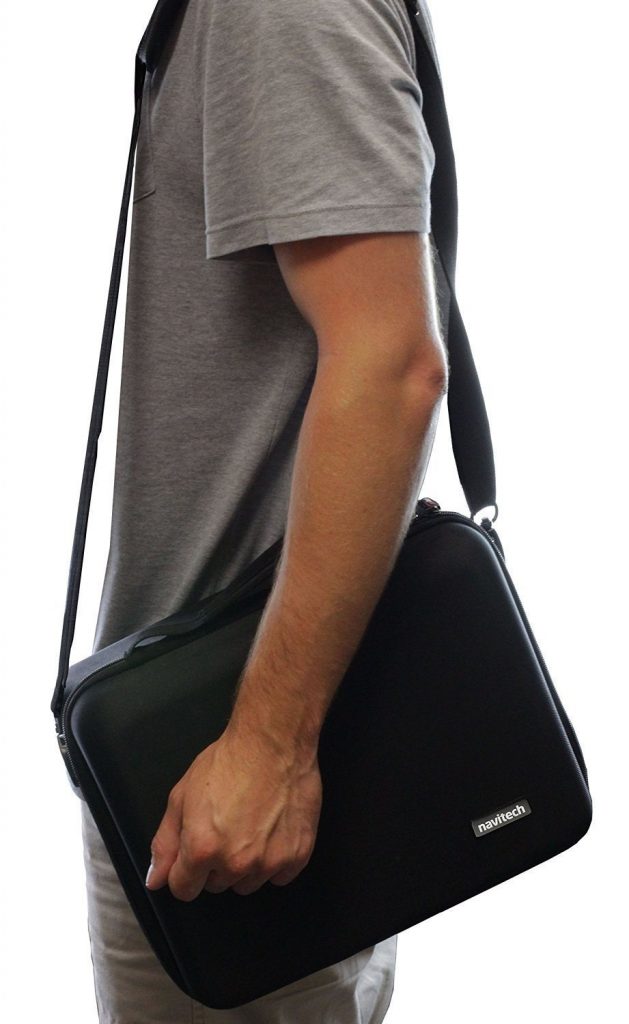 The lightweight design makes it portable, since you are only handling the weight of your headset. Its stability ensures a sleek and slim form. It does not bulge from the sides if you have many accessories to store. The best thing is that it includes a shoulder strap to avoid heavy lifting and strain to your hands. The strap is essential in balancing off the weight, hence eliminating any shoulder fatigue.
Usability & Compatibility
When it comes to organizing your headset and accessories, it's pleasing to find the thoughtful partitions. You'll be able to store the headsets separately from the rest of the accessories, thus preventing any device damage. It also includes a mesh compartment where you can put cables and stuff that could shift from position.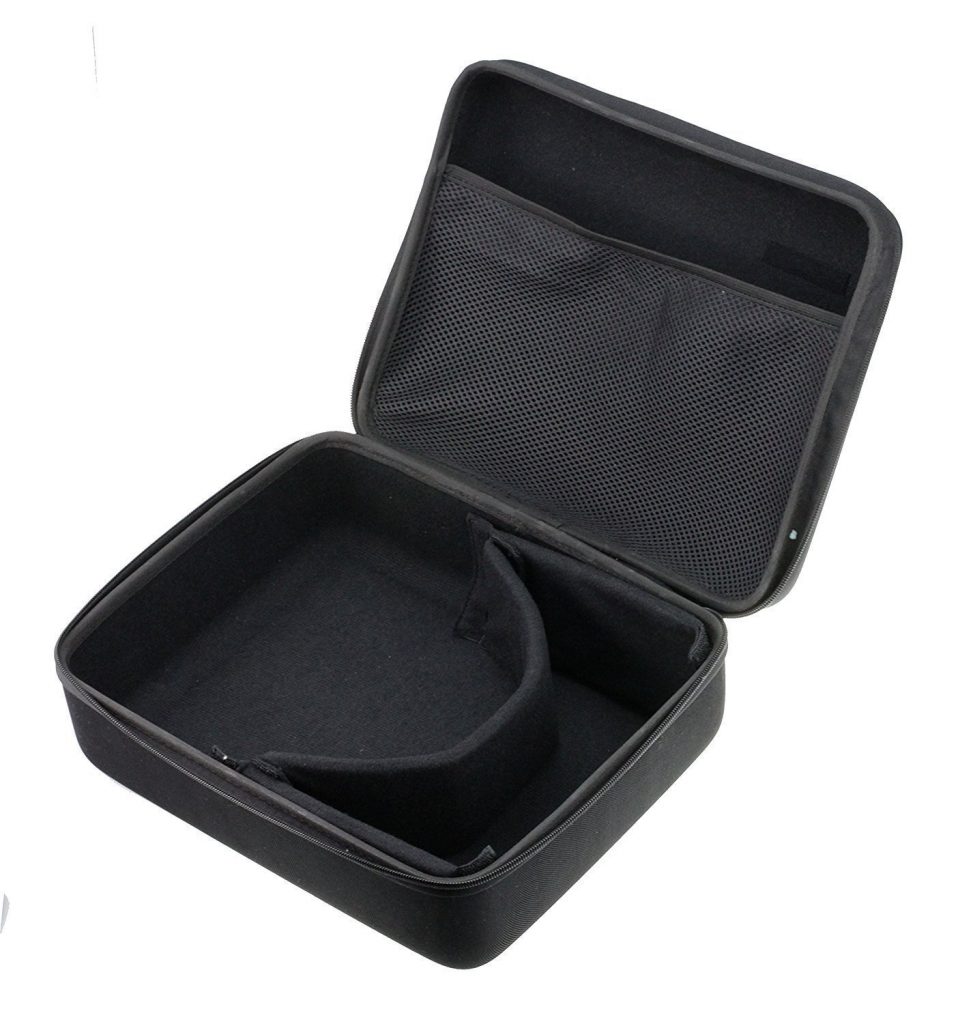 Not to mention, there are couple more interchangeable parts to accommodate differently sized headsets. It can be retrofitted in a dozen different ways to offer many options for the VR headsets you have. With Navitech hard carry bag, you have a chance to individualize how you store personal accessories.
It is also ergonomically designed to offer quick access. It comes with one zipper so you are exempted from using locks where you can sometimes forget the combination. On the other hand, this may be a setback when trying to avoid theft. We feel that even with the easy access, Navitech can do a better job of preventing unwarranted entry. Nevertheless, it is an efficient case for all your virtual reality headset storage needs.