There's no denying that 3D is the in thing right now. With the hype catching on adults, it's easy to forget the little ones also want to feel in the here and now. That's where 3D Heaven comes in. They have created unique polarized 3D glasses for use with passive 3D TVs. Kids now get to enjoy a whole new world of 3D right from the comfort of their homes or in the cinema.
Design & Features
This versatility also provides them to use 3D Heaven Glasses in theatres which use RealD or circular 3D technology. They don't need any syncing with the passive TV. This has made 3D Heaven Glasses a favourite choice for kids. It eliminates any fumbling with functions, which can be a bore for kids just starting out.
The 3D Heaven glasses come in a set of four at a very affordable price. This way, every kid in the family gets to experience 3D together. There's no more fighting over who gets to have a peak through a pair of 3D glasses, as it allows creating one theatre house with everyone in it. The main advantage of this model is that it is lightweight and it maintains high resolution of the 3D TV.
This model uses high-quality abrasion resistant lenses. It resists scratching or breaking upon impact. 3D Heaven Glasses are quite flexible as they use plastic frames. They can be worn over regular eye glasses and can also fit adults with small sized heads. There's a variety of colours to choose from for both boys and girls. You'll like the excellent image brightness. 3D Heaven Glasses come with polarized filters to minimize any effects that the light could have on eyes. It's no wonder kids do not complain of a headache after long hours of watching 3D TV or playing 3D video games.
Comfort & Compatibility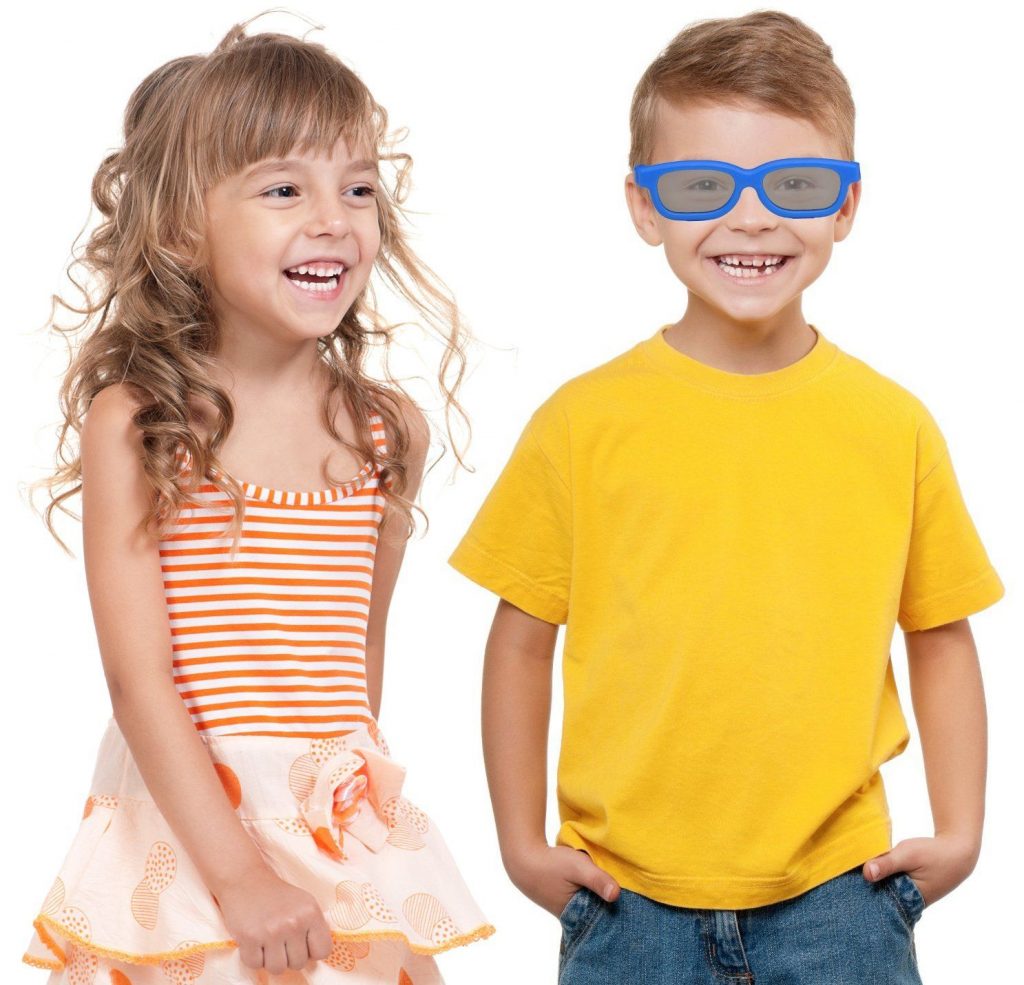 It is unlike what you'd encounter with active 3D glasses. 3D Heaven Glasses allow simultaneous viewing of the images in both eyes. Your kids can watch at any time as it does not need any recharging. There is no flickering to interfere with the TVs signal. This way, it prevents visual fatigue for kids who can't seem to get enough of the TV.
It's always important to remember that even with its high compatibility, this pair does not work with plasma TVs or projectors. This isn't a bad thing since many homes use LCD-based TVs. They are extremely good at sending images to the right eye, even when you angle from the recommended vertical position. The only thing you get to contend with are lines which happen only when you sit too close to the TV.
In a nutshell, 3D Heaven has put in work to bring incredible 3D glasses for kids. It brings movies to life with high resolution, high definition images. They are versatile and durable to provide the best value for money.