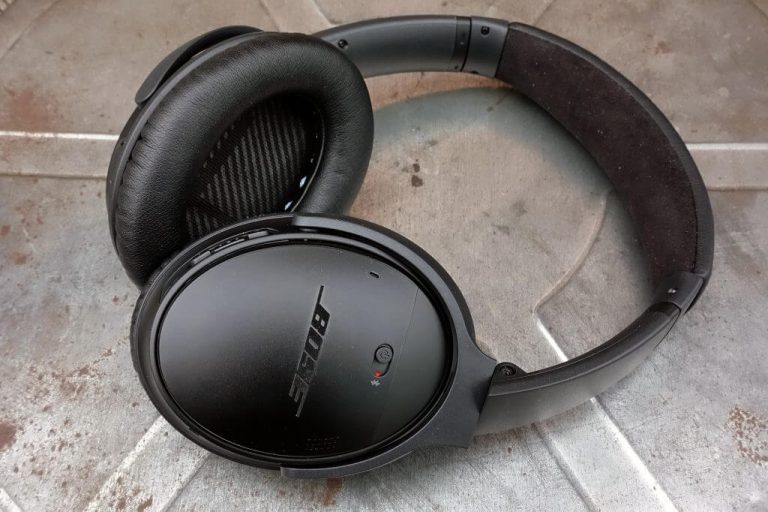 If you've just bought yourself a Lenovo Mirage Solo, here are some of the best headphones that are compatible with it. The Lenovo Mirage Solo is one of the new generation of relatively low cost virtual reality headsets that don't put you through the hustle of slipping a smartphone into a headset's enclosure.
With the Lenovo Mirage Solo, you just put on the headset, adjusting the straps for a perfect fit, and slip into virtual reality. However, the headset doesn't have integrated audio devices or headphones, so, unless you want your experience in virtual reality to be one of silence, you're going to need to get yourself a good pair of headphones.
Do know that the Lenovo Mirage Solo is boxed with a simple pair of cheap earbuds, and while the audio quality of these is not exceptional, they aren't half bad either. They are reasonably good for those who don't happen to actually own a pair of headphones, but if you want exceptional sound quality, you can't do better than to go in for one of the headphones below.
---
Bose QC35 II
While these are actually supposed to be wireless, they are still compatible with a 2.5 mm jack, which means that they will function with just about any device that you plug them into. One of the advantages of this set of headphones is that they provide excellent cancellation of outside noises, something that massively adds to immersion in virtual reality.
Nothing can pull you out of a virtual world faster than to hear conversations around you, or the traffic outside. Another plus point for these headphones is that they are extremely comfortable, and don't weigh so much that you'll have to shorten your VR sessions because of them.
Get the best Bose QC35 II deals here
---
Audio Technica ATH-M50x
These are a significant saving over a wireless set of headphones, and are definitely recommended for those who want exceptional sound quality at a reasonable price. These headphones provide very clear sound, and are very comfortable to wear.
The audio cable is removable, but there is a special locking jack that allows you to use virtually any compatible cable for audio. This is another headset that provides exceptional audio isolation ad cancellation of external noise. The headset can also fold up, so it can be packed away easily.
Get the best Audio-Technica ATH-M50X deals here
---
Klipsch R6i earbuds
For those of you who don't have any objection to earbuds, but who would still like better sound quality than the earbuds provided by the company deliver, this pair of earbuds may be just what you want.
Their build is exceptional, and the sound drivers provide a superb range of sound. Since these are earbuds, they're also a great deal more compact than a full-fledged set of headphones, and can be carried around in your pocket. The only negative point is that the cable they come with is a little long, but you can tape that up for ease of use.
Get the best Klipsch R6i II deals here
---
Those are some of the most compatible and best sounding headphones to go with your Lenovo Mirage Solo, so perfect your virtual reality experience by investing in one of them.